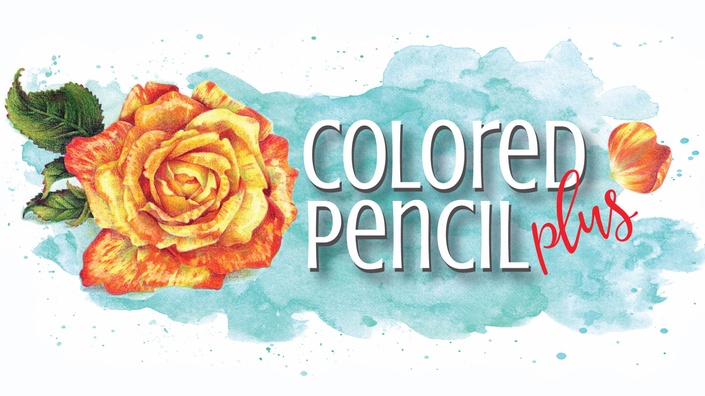 Colored Pencil Plus
Learn to Color with Colored Pencils. 12 weeks from beginner to challenge level coloring.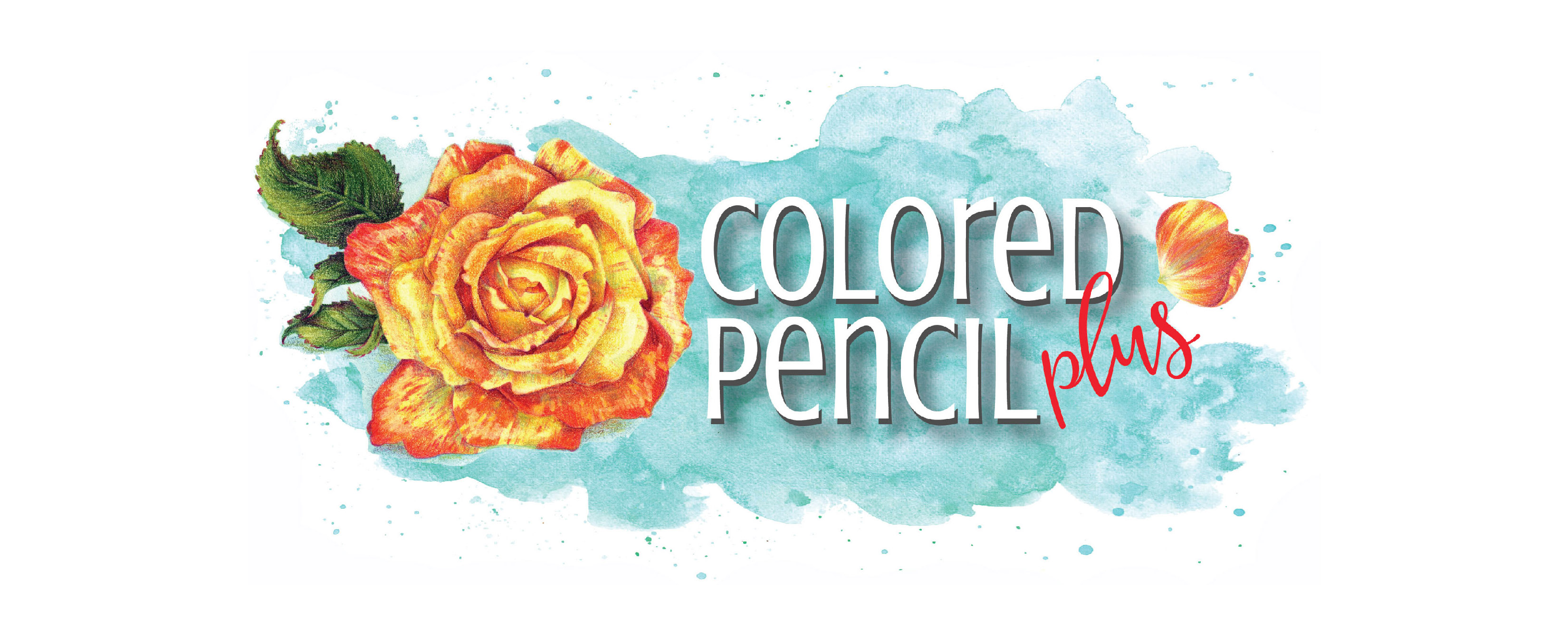 Colored pencils are practically perfect.
When it comes to art mediums, nothing else approaches the easy-to-use appeal of colored pencils. And since you've been writing and coloring since kindergarten, there's a very low intimidation factor to colored pencil.
But the universal appeal also has a downside.
Colored pencils are trendy which means there's a lot of bad information and terrible advice on the internet. Self-professed experts are recommending expensive pencil sets without an artist's understanding of pigments & binders, good technique, or the needs of beginners. When you do find a reliable pencil authority, the information is usually slanted towards experienced users and advanced techniques.
Join Amy Shulke, a professional illustrator and colored pencil specialist for an in-depth look at her favorite colored pencil techniques.

Colored Pencil Plus is a unique approach to coloring with colored pencils. Amy teaches students basic techniques and color theory in an easy to understand, easy to apply method which moves beyond craft-level coloring.
Instead of focusing on how to color a pretty poppy or rose image, Amy shows you the why behind color selection, shade, layering, and depth. This gives you the necessary knowledge and confidence to color an endless variety of images for the rest of your life.
Colored Pencil Plus is the first step towards coloring independently, in your own unique style, and with more accurate realism.
In this twelve-week beginner level course, Amy covers basic colored pencil techniques and general know-how, giving you a thorough understanding of both how colored pencils work and how to work colored pencils.
Amy's approach to colored pencils is unique and a little odd.
With a fine art background, Amy taps into classical oil painting techniques used by the Flemish masters. She uses a solvent-free method of underpainting adding layers of clever colored pencil over the top.
This method simplifies the coloring process but also allows students to spend more time doing the fun details rather than worrying about grainy paper tooth.
Beautiful colored pencil art is within your grasp but you can't get there following tutorials and blending recipes.
You can learn to color independently with style and artistry.
You can get realism and amazing depth from your colored pencils.
Learn to paint like an artist... with colored pencils!
This Course is Ideal for:
Complete Beginners who have never touched a colored pencil before
Self Taught Colorers who feel as if they've missed the big secret to amazing coloring
Unconfident Colorers who encounter problems with blending, shading, or developing convincing depth
Frustrated Colorers who struggle when coloring unfamiliar stamps
Habitual Colorers stuck in a rut where every project looks the same

Dreaming Colorers who want to push beyond craft level coloring into creative and artistic self-expression
Twelve Week Course includes:
12 weeks of coloring lessons-- 30 to 60 minutes of clear technique instruction every week
guided coloring video for every project
mid-week supplementals to spark further thought
16 PNG digital stamps (also PDF and JPG alternate formats)
bonus supplementals and consumer information
multiple instructional handouts, designed to complement each week's video lesson
exclusive Colored Pencil Plus Forums for instructor guidance, help, Q&A
Curriculum Overview:
colored pencil pigments- understanding the unique traits of colored pencils
pencil care and maintenance
colored pencil substrates- papers, boards, and alternative surfaces
basic pencil strokes
how to blend colored pencils without the use of solvents or oil
troubleshooting and correcting mistakes
introduction to coloring for depth
introduction to coloring for shape
introduction to coloring for balance
using colored pencil as the focus of mixed media projects
increasing your unique artistry
Required Supplies:
Prismacolor Premier colored pencils
Paper (various)
Watercolor media (artist grade, see supply info for more details)
Miscellaneous supplies (watercolor brushes, erasers, etc)
This course includes exclusive access to Colored Pencil Plus Forums:

Use and participation of the forums is optional, however instructor feedback is exclusively provided in the forums. Students may submit completed assignments via the designated forum for assessment and assistance. Instructor to student and student to student interaction is encouraged to maximize the feedback and support you need to improve your coloring skills.


WARNING: Basic computer skills are required to access class materials. If you struggle with websites, video players, downloads, printing digital files, and communicating in discussion forums, this course may not be right for you. We recommend that you try our FREE More Than Luck course to get a feel for how our site works and the type of computer skills you'll need to make the most of your learning experience here.

Colored Pencil Plus is 26 lessons for $550
That's $21 per lesson!


LIMITED ENROLLMENT!

Enrollment is open from
December 1st, 2022 to March 31st, 2023.
Next enrollment window will not be until December 1st, 2023.
Note: Access to your purchased course remains active and ongoing. Work at your own pace!
This course is closed for enrollment.
Your Instructor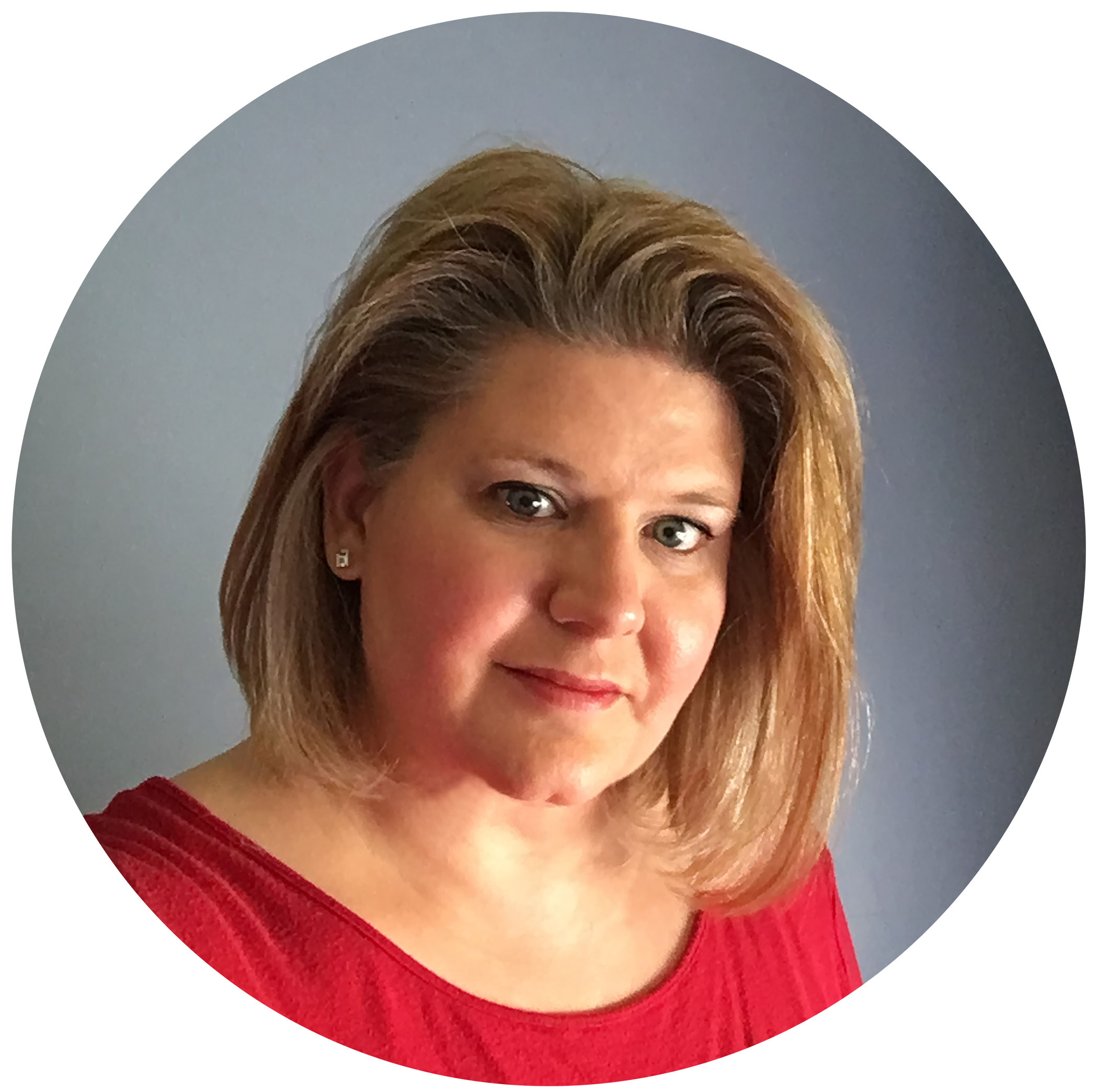 Amy is a professional freelance technical illustrator with 25 years of experience in graphic arts. Amy began using colored pencils in 1985 and she started with DeSign markers in 1989. Colored pencils with a base of either marker or watercolor is her preferred process for portraiture and scientific illustration. She has a special passion for teaching crafters and shy artists to stretch their boundaries by adding established fine art techniques to their coloring projects.
Join Amy for fun and highly informative lessons which will not only change the way you color but the way you see color in the world around you.
Course Curriculum
Colored Pencils- The Starting Line
Available in days
days after you enroll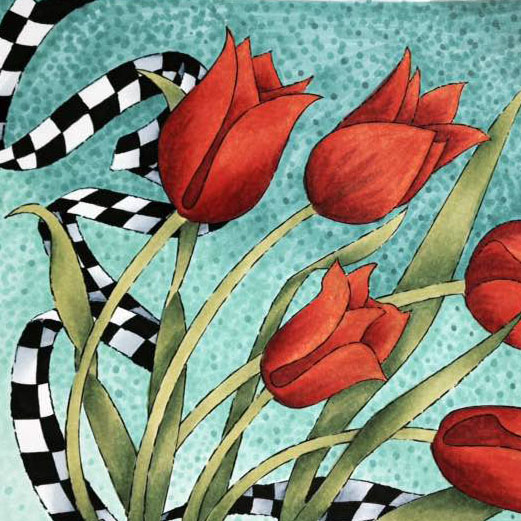 "It's the OMG moments. That's why Amy's classes rock. She explains things that you've maybe noticed before but never thought much about. I love it!"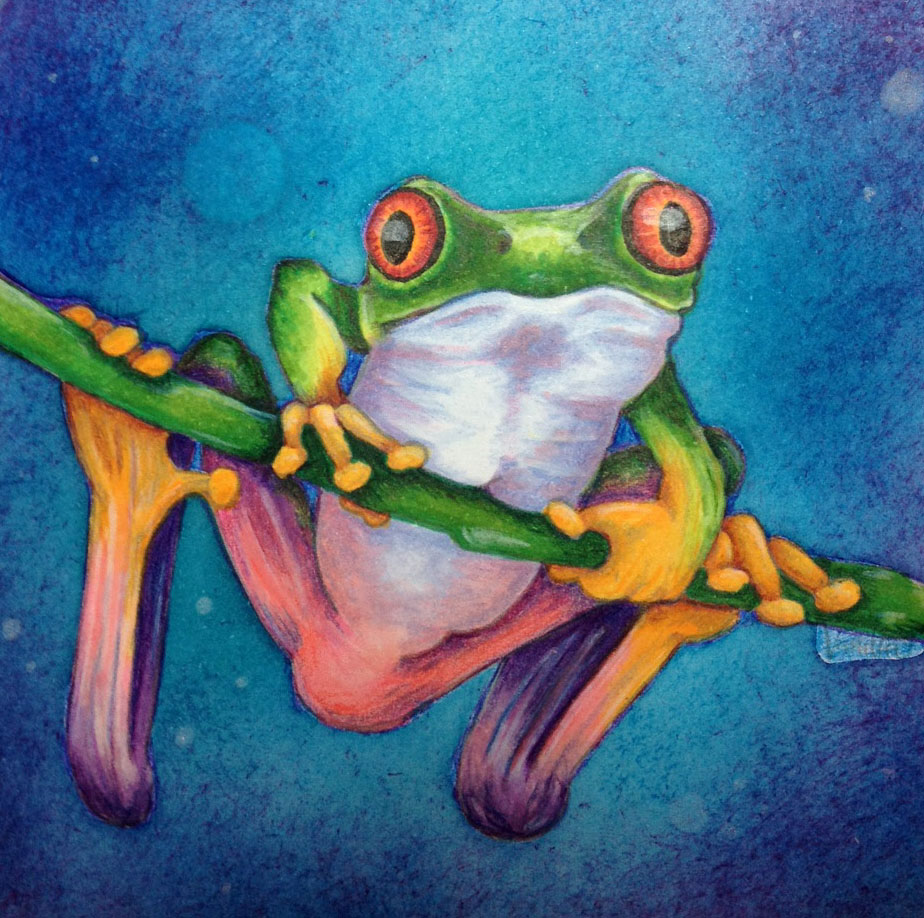 "At 62 years of age I have no illusions about becoming a great artist but. I am so appreciative of the change in my perception since taking classes with Amy at Vanilla Arts Co. Now I see the play of colors, the motion and the grace... It's a great way to view the world around me."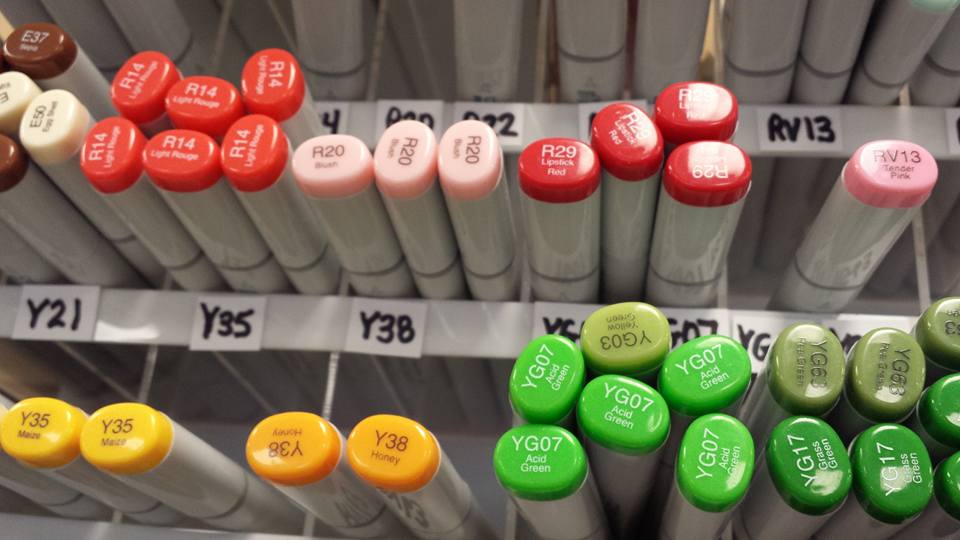 "I warn people when they sign up for your classes-- it's not just coloring, it's sooooooooo much more."
Frequently Asked Questions
When does the course start and finish?
Begin any time you want. The first segment is available to you on the same day you enroll. The course is spread out over 12 weeks; lessons will be opened to you every three to four days. Set your own schedule and work at your own pace. Most students work each lesson as it is released to them but there is no time limit on assignments and no pressure to complete a lesson before the next lesson is made available.
How will I know when a lesson segment has been opened for me?
Lessons open every three to four days. An automated email goes out as each segment opens to you.
Can I opt for immediate access to all class segments?
Sorry, but no. This class is deliberately rationed over twelve weeks. In my experience, handing a student too much information all at once is detrimental to the learning process. The slow release of information allows you to fully digest the class materials and to practice the assigned image more than once. Be patient. Learning requires more than enthusiasm, it also requires time.
How long do I have access to the course?
After each segment opens to you, you will have unlimited access to the content for as long as you like - across any and all devices you own.
What skill level does this class require?
This class is recommended for beginner and intermediate level colorers. No drawing skills required. Some coloring experience is helpful, not necessarily with colored pencils but with any medium including markers or even watercoloring with stamp inks. Want more info? Email
[email protected]
Am I required to use the Colored Pencil Plus Forums?
You are required to use the Forums ONLY IF you wish to submit projects for feedback and critique. Sorry, we do not offer feedback via email or social media outlets. The CP+ Forum is a private group owned by Amy Shulke and housed at Mighty Networks. Your privacy and security are a top priority. The CP+ Forum enhances your class experience allowing you to interact with Amy and fellow students who are either working on the same project you are or have completed it already. The student body often shares the best tips! You not only learn from your instructor you learn from one another.
The supply list says that Prismacolor Premier Pencils are required. Can I use a different brand?
This class uses Prismacolor Premier EXCLUSIVELY because I think they are the smartest investment for beginning colorers who do not yet know if they want to stick with colored pencils long term. Yes, there are other artist grade pencils available but they are more expensive and have qualities not needed by the average colorer or cardmaker. For more info, read the substitution section on the supply info page here: https://www.vanillaarts.com/cp-plus-supply-info
What if I have a different sized set of Prismacolor Premier Pencils?
We will use many but not all of the colors in the set of 72. If you have a smaller set, you may want to purchase missing colors open stock. Each week I will post a list of pencils to be used the following week which will give you time to purchase missing colors. If you have a larger set, congratulations, you're all set!
What is the "watermedia" for and what colors do I need?
I use watermedia as the base for developing bold and vibrant color without the use of solvents or blender pencils. Please do not stress over the watermedia, it's technically optional and won't be incorporated until week #3 after I've had a chance to fully explain it.
What if I am unhappy with the course?
I would never want you to be unhappy! If you are unsatisfied with your purchase, contact me in the first 30 days and I will give you a full refund minus processing fees.
LIMITED ENROLLMENT!

Enrollment is open from
December 1st, 2022 to March 31st, 2023.
Next enrollment window will not be until December 1st, 2023.
Note: Access to your purchased course remains active and ongoing. Work at your own pace!
This course is closed for enrollment.