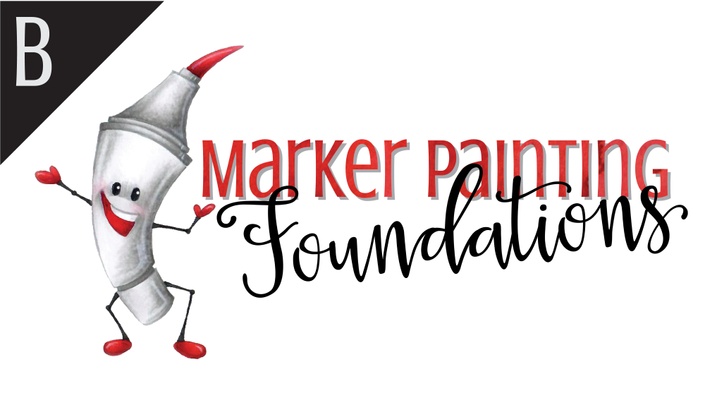 Marker Painting Foundations
Learn to Color with Copic Markers. 12 weeks from beginner to challenge level coloring.
MARKER PAINTING FOUNDATIONS IS CLOSED
No new sessions are planned.
The Blend is my replacement course for Marker Painting Foundations. More info here.
Note: Access to your purchased course remains active and ongoing.
Work at your own pace but we no longer run regular feedback sessions.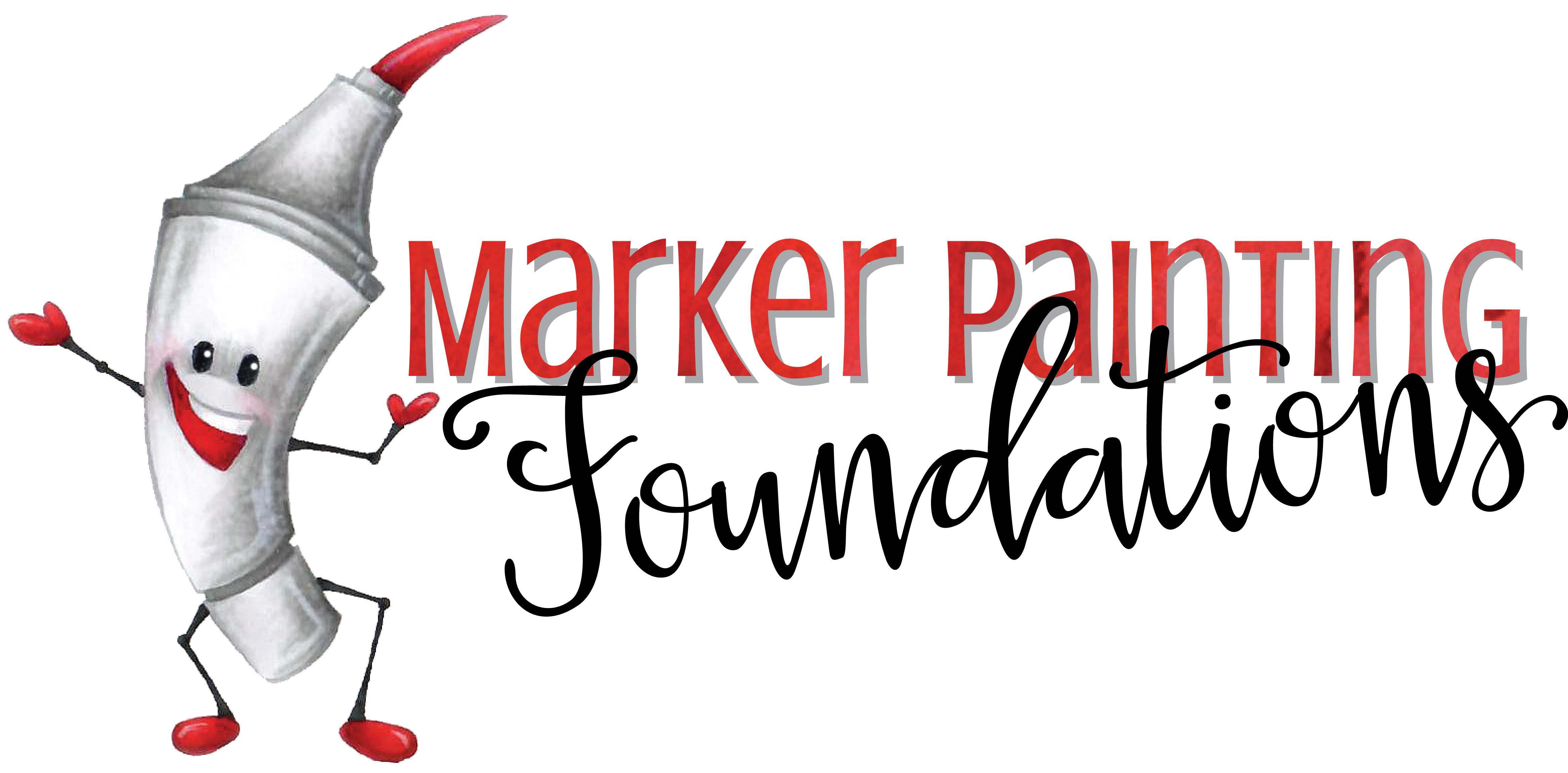 New to Copic Markers?
Join Amy Shulke, a professional illustrator and marker enthusiast for an introduction to painting with markers- Vanilla Arts style!
Coloring blogs and internet tutorials have a major drawback- they're almost always demonstrations rather than education. Copy-cat or "follow me" style videos teach you to mimic the demonstrator. Sure, you can color an apple by following along with an apple demonstration, but what happens when you want to color a banana or a baseball?
Uh oh... now you're stuck.
Marker Painting is a new approach to coloring with markers. Amy teaches students basic rendering techniques and color theory based upon the way artists use paint.
Instead of focusing on how to color an apple, Amy shows you the why behind color selection, shade, layering, and depth. This provides you with the necessary knowledge and instincts to color an endless variety of images for the rest of your life.
Marker Painting Foundations is the first step towards coloring independently and with more accurate realism.
In this twelve week beginner level course, Amy covers basic marker techniques and general know-how, helping you understand both how markers work and how to work the markers.
Are you looking for depth and dimension in your coloring?

Marker Painting is a completely different approach to coloring.

Well, actually it's the classic approach to creating art, learning to use your Copic Markers the way an artist uses paint.
Marker Painting breaks all the crafty coloring laws and the copy-cat approach to instruction. Art based painting technique sets you free from marker tutorials, recipes, and all the supposed rules that actually lock you into flat and simplistic coloring.
You can learn to color independently.
You can get realism and amazing depth from your Copics.
This Course is Ideal for:
Complete Beginners who have never touched a marker before
Self Taught Colorers who feel as if they've missed the big secret to amazing coloring
Unconfident Colorers who still encounter problems with blending, shading, or developing convincing depth
Frustrated Colorers who struggle when coloring unfamiliar stamps
Habitual Colorers stuck in a rut where every project looks the same

Dreaming Colorers who want to push beyond craft level coloring into creative and artistic self-expression
Twelve Week Course includes:
12 weeks of coloring lessons-

30 to 60 minutes of clear technique instruction every week

guided coloring video for every project

mid-week supplementals to spark further thought

16 PNG digital stamps (also JPG and PDF alternate formats)

bonus supplementals and consumer information

multiple instructional handouts, designed to complement each week's video lesson

discussion board for instructor guidance, help, Q&A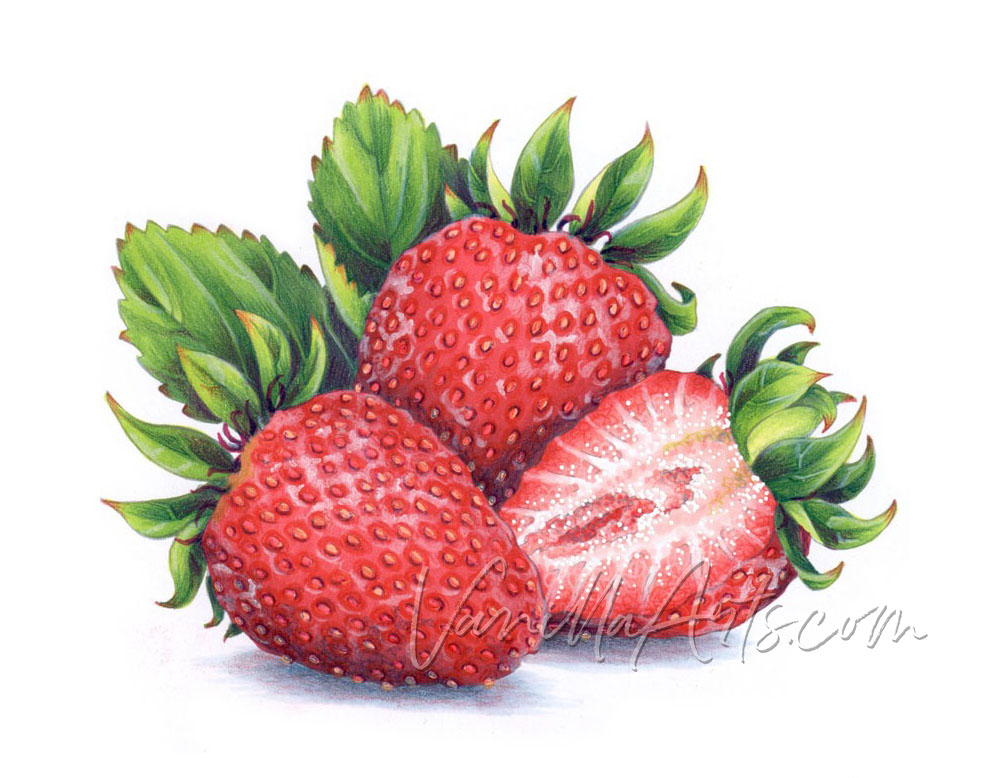 PERSONALIZED FEEDBACK MAKES THE DIFFERENCE
Many courses hand you a pile of printables and videos, leaving you to figure out why your coloring looks worse than the sample project.
This method is terrible for beginners!
Every week, Amy reviews your latest project-- giving you personalized advice, encouragement, and troubleshooting suggestions based upon your individual strengths and weaknesses. Lesson by lesson, Amy works with you to improve your unique skills. Marker Painting Foundations is an interactive course allowing you to ask questions and think deeper about the coloring process.
Curriculum Overview:
marker ink- understanding how ink works
marker care and maintenance
marker papers and cardstocks
basic marker strokes
color blending fundamentals
troubleshooting and correcting mistakes
introduction to coloring for depth
introduction to coloring for shape
introduction to coloring for balance
marker limitations
Should you take The Blend or Marker Painting Foundations? A comparison here.
Required Supplies:
X-Press It Blending Card or similar high-quality marker cardstock
Copic Markers - downloadable master supply list here
Prismacolor Premier Colored Pencils
Uniball Signo White
Uni Posca Paint Pen Extra Fine, White
This course includes exclusive access to Marker Painting Foundations Forums:

Use and participation of the forum is optional, however instructor feedback is exclusively provided in the forum. Students may submit completed assignments via the designated forum for assessment and assistance. Instructor to student and student to student interaction is encouraged to maximize the feedback and support you need to improve your coloring skills.

WARNING: Basic computer skills are required to access class materials. If you struggle with websites, video players, downloads, printing digital files, and communicating in discussion forums, this course may not be right for you. We recommend that you try our FREE More Than Luck course to get a feel for how our site works and the type of computer skills you'll need to make the most of your learning experience here.

Marker Painting Foundations is 26 lessons
MARKER PAINTING FOUNDATIONS IS CLOSED
No new sessions are planned.
The Blend is my replacement course for Marker Painting Foundations. More info here.
Note: Access to your purchased course remains active and ongoing.
Work at your own pace but we no longer run regular feedback sessions.

This course is closed for enrollment.
Your Instructor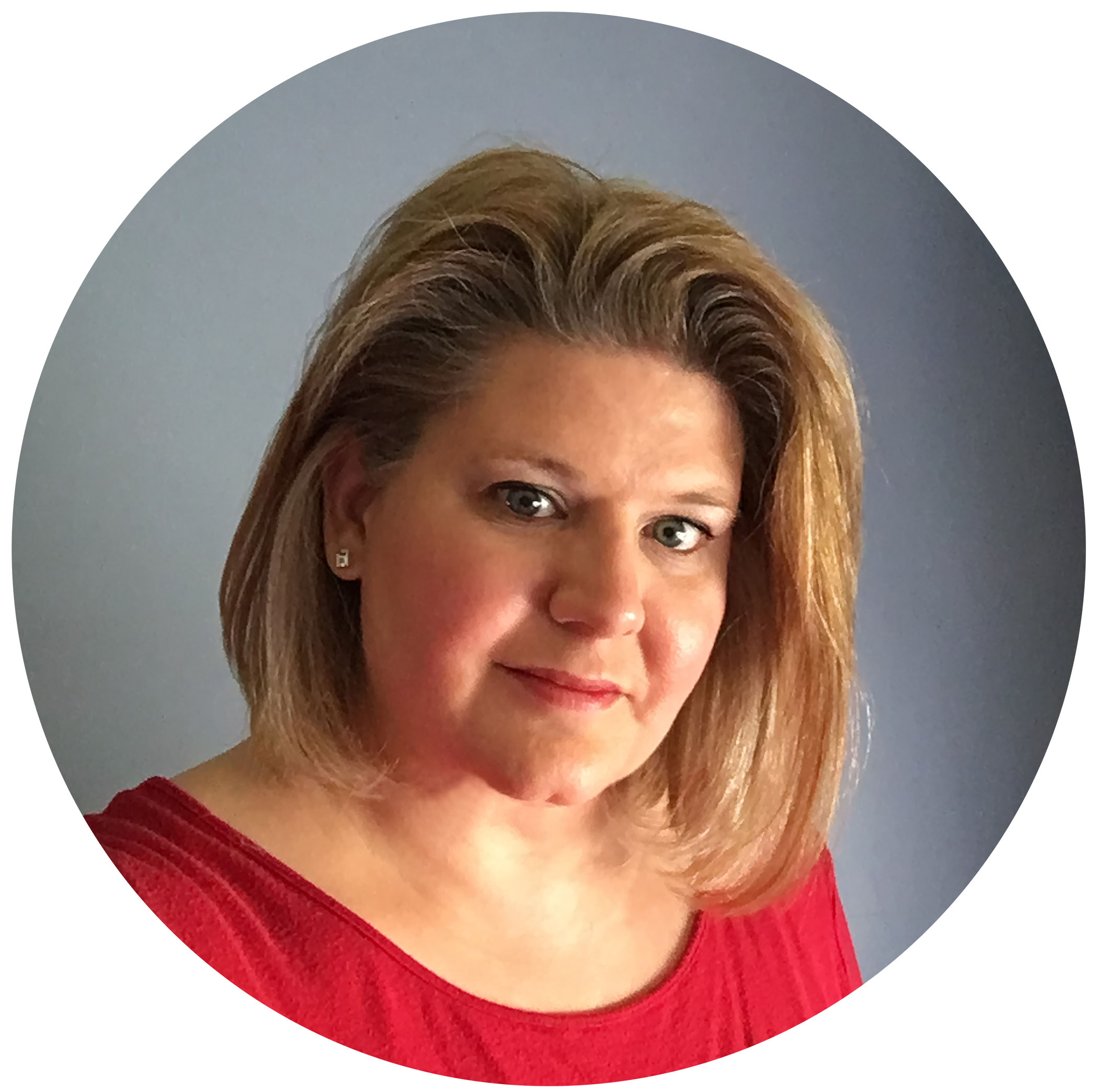 Amy is a professional freelance technical illustrator with 25 years of experience in graphic arts. Amy began using colored pencils in 1985 and she started with DeSign markers in 1989. Colored pencils with a base of either marker or watercolor is her preferred process for portraiture and scientific illustration. She has a special passion for teaching crafters and shy artists to stretch their boundaries by adding established fine art techniques to their coloring projects.
Join Amy for fun and highly informative lessons which will not only change the way you color but the way you see color in the world around you.
Course Curriculum
Copic- A Product Primer
Available in days
days after you enroll
Lab #1- Substrates (Paper)
Available in days
days after you enroll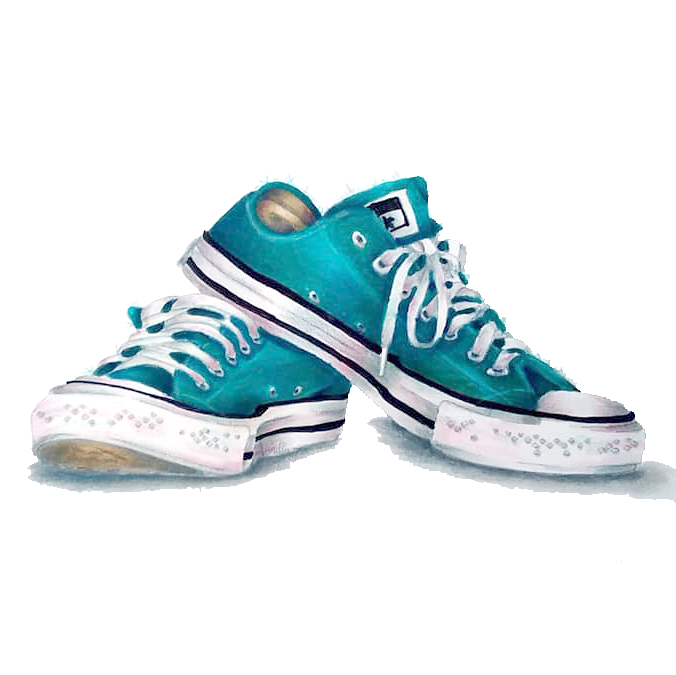 "I have used Copic markers for years and considered myself a pretty good 'colorer'. That was, until I found Amy Shulke's Marker Painting Foundations course. As I went through the course, I learned how to create dimension and realism in my projects. I LOVE how Amy gives you the 'why's' instead of the 'follow what I do's'. Marker Painting Foundations has changed the way I 'see' color and taken me from 'colorer' to 'artist'.
THANK YOU Amy!"
~Colleen D.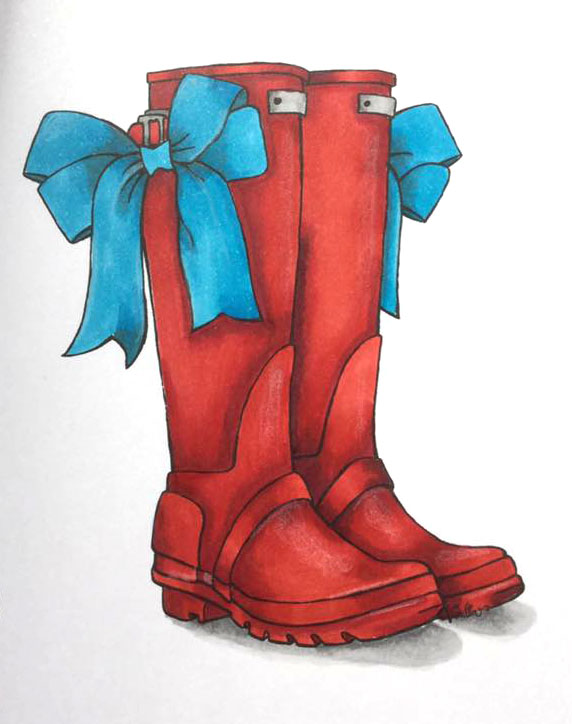 "The MPF course exceeded my expectations. Amy demonstrates the how of colouring with Copic markers but you get so much more out of the 12 week course. You learn colour theory, you learn about the Copic marker, i.e the numbering system, how to clean them, you learn about shading and highlighting. I just named a few things. You learn so much more and get constructive critiques all the while turning out pieces of art you can be proud of. Amy leaves you yearning for the next art class."
~Gillian T.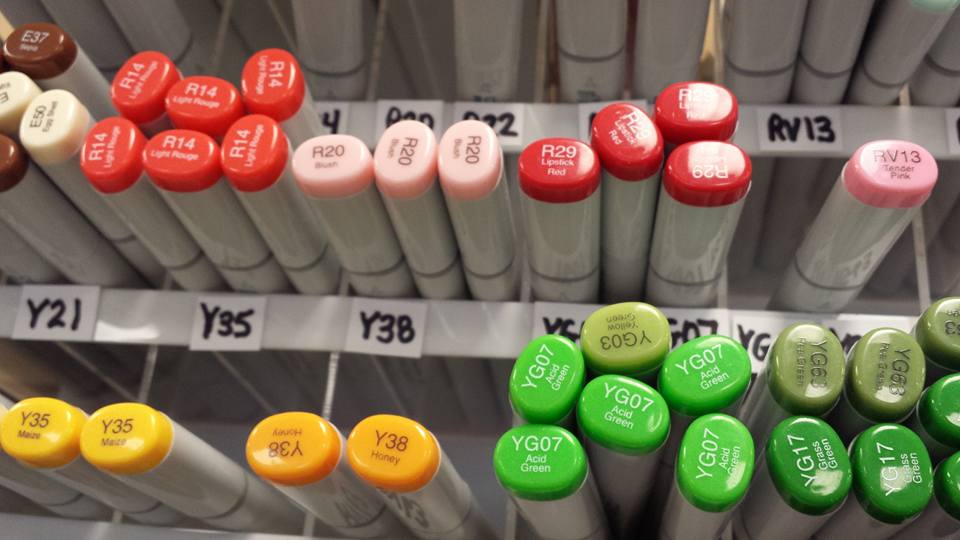 "I warn people when they sign up for your classes-- it's not just Copic, it's sooooooooo much more."
Frequently Asked Questions
When does the course start and finish?
The first lesson opens immediately after you enroll but feedback does not start until January 9th, 2024. The remainder of the course is spread out over 12 weeks with lessons opening to you every three to four days. WORK AT YOUR OWN PACE. Very few students are ready each lesson as it is released; we encourage you to complete each lesson before starting a newly released segment. Because this course is in it's final run before being permanently retired, your deadline for feedback is April 30th, 2024. You have forever access and can continue working without feedback after April 2024, even repeating the course on your own several years from now.
Do I have to hurry to complete the lessons before the current open enrollment period ends?
ABSOLUTELY NOT!!! Enrollment periods do not affect registered students. The course stays open and available for registered students year round. Basically, once you're in, you're in. The only thing we limit is a break in feedback during Summer/Fall 2023 with the last feedback period running from Jan 1, 2024 to April 30th, 2024. We will permanently end all feedback forever on May 1, 2024.
How will I know when a lesson segment has been opened for me?
Lessons open every three to four days. An automated email goes out as each segment opens to you.
Can I opt for immediate access to all class segments?
Sorry, but no. This class is deliberately rationed over twelve weeks. In my experience, handing a student too much information all at once is detrimental to the learning process. The slow release of information allows you to fully digest and mentally process the class materials. Waiting 3-4 days between segments also allows you time to practice and perfect the current technique before we build upon it in the next segment. Be patient. Learning requires more than enthusiasm, it also requires time.
How long do I have access to the course?
After each segment opens to you, you will have unlimited access to the content for as long as you like - across any and all devices you own.
What skill level does this class require?
This class is for true beginners. No drawing skills required. No previous marker experience required. Want more info? Email
[email protected]
Am I required to use the Marker Painting Foundations Forum?
You are required to use the Forums ONLY IF you wish to submit projects for feedback and critique. Sorry, we do not offer feedback via email or social media outlets. The MPF Forum is a private group owned by Amy Shulke and housed at Mighty Networks. Your privacy and security are a top priority. The MPF Forum enhances your class experience allowing you to interact with Amy and fellow students who are either working on the same project you are or have completed it already. The student body often shares the best tips! You not only learn from your instructor you learn from one another.
What if I'm missing a few markers or supplies from the required list?
In general, I'm liberal about supply substitutions, but this is a beginner course and I've designed a minimal supply list. I understand that beginners do not own many markers and often have limited resources. All of the required markers are high frequency use markers in my own studio. Substitutions are possible but it really does make learning harder. Email
[email protected]
for further specific info if a small marker collection or your budget is a primary concern.
What if I am unhappy with the course?
If you are unsatisfied with your purchase, contact me in the first 14 days for a full refund minus processing fees. Due to the digital nature of this course, absolutely no refunds are possible beyond the 14 day mark. NO EXCEPTIONS. Note: A refund withdraws you completely from the course. You will lose access to the course panel, course materials, and associated forum.
Should I take Marker Painting Foundations or The Blend? Which is best for me?
The Blend was specifically developed as a replacement for Marker Painting Foundations and we encourage you to take this class instead of MPF. The Blend is laser focused on learning or improving your marker blending process.
Why is Marker Painting Foundations closing?
Amy has run MPF sessions since 2016. While the techniques and artistic processes remain the same, technology has changed and so has people's taste in coloring style and what they want to learn. We were faced with the decision to update and re-film the entire course or create a replacement. The Blend was specifically designed to replace MPF. MPF will run one last session in early 2024, by invitation only for people already taking other Vanilla classes and courses.
What happens to my MPF access after the course permanently closes?
You have forever access to MPF materials including downloads, digital stamps, and videos. "Forever" implies until Amy dies and her future grandchildren figure out how to delete the course, hopefully not anytime soon, knock on wood! Feedback on projects will end on April 30th, 2024 and we'll be closing the MPF forum as well.
Marker Painting Foundations is closing.
I'll be running one last session starting in January 2024, by invitation only. Course must be completed by April 30th, 2024
This special session is only open to those who are already taking other Vanilla Workshops and classes. For more info or to be added to the last-session request list, email [email protected].
The Blend is my replacement course for Marker Painting Foundations. More info here.
Note: Access to your purchased course remains active and ongoing.
Work at your own pace but all feedback on MPF projects ends April 30, 2024
This course is closed for enrollment.