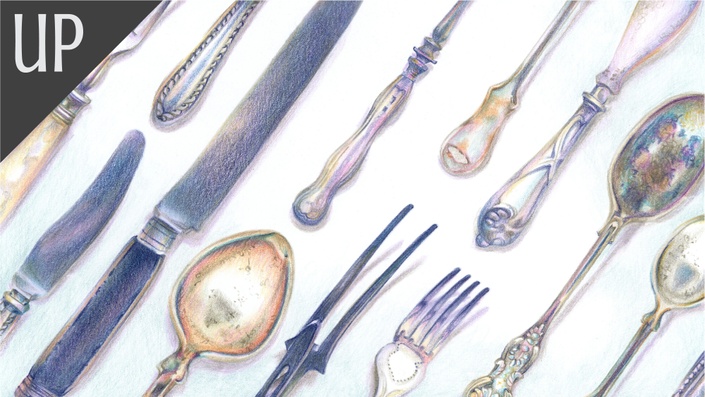 The Underpainters
Advanced Artistic Coloring Community
WARNING: The Underpainters is a community membership designed to support independent artistic growth. This is not a class; there will be no step-by-step demonstrations. Members receive monthly challenges, photo references, and digital stamps, plus access to an interactive livestream plus our private membership forum for questions, feedback, and critique.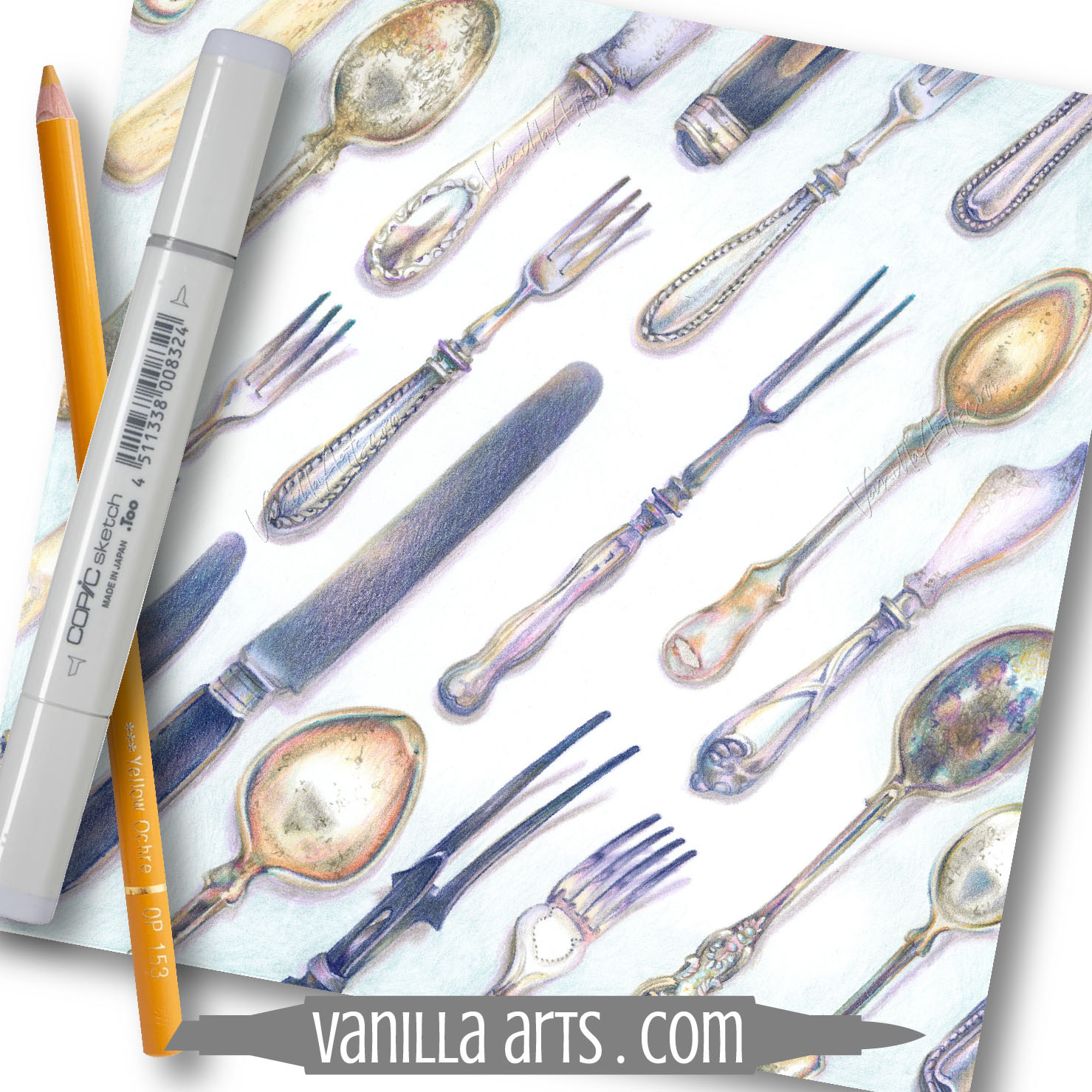 Join Amy Shulke, professional illustrator and art instructor in a new guided education format designed to get you coloring with independence and creativity.

Move from simply coloring-along to creating unique and original art.

Feedback and support for the projects you want to create


Use your medium of choice: marker, pencil, watercolor, pastel, charcoal, etc. Add your own ideas, style, and creative flair.
Share what you've learned & receive helpful feedback in return.
Are you taking coloring classes but expecting art school results?
You're comfortable receiving the class image plus a detailed supply list. Then you follow the leader, mimicking the instructor, step by step from start to finish.
But everyone ends up with the same ho-hum instructor-approved project.
You feel good about what you've done, but it's a bummer that it looks exactly like everyone else's project.

Psst, art school doesn't work this way. Art school gives you open-ended challenges and asks you to invent your own solution with your own materials, your own colors, and your own ideas.
Tutorials, watch-me demonstrations, and practice exercises can not transform you into an artist.
Art is made independently. Art is made originally. Art reflects something unique inside you. You can't make art following step-by-steps with 200 other people.
You need gentle guidance and a community to support your transition from coloring to independence.
The Underpainters is an advanced artistic coloring community
A community of learners, a family of support
Move beyond standard coloring classes to self-determined projects in your medium of choice with support and mentorship from the exclusive Underpainters Community Forum.
Subscribe now to become part of our coloring community!
Your Subscription Includes
New skills challenge
Original Vanilla Arts digital stamp
Recipe guide, printable photo reference, detailed color map, and full color sample
Monthly livestream-- a demonstration of one key area (vote for what you want to see!)
Sneak Peek videos of Amy coloring a challenging part of the project
Archive access-- view livestreams from previous 12 months
Exclusive community forum access for discussion, assistance, and feedback
Your Instructor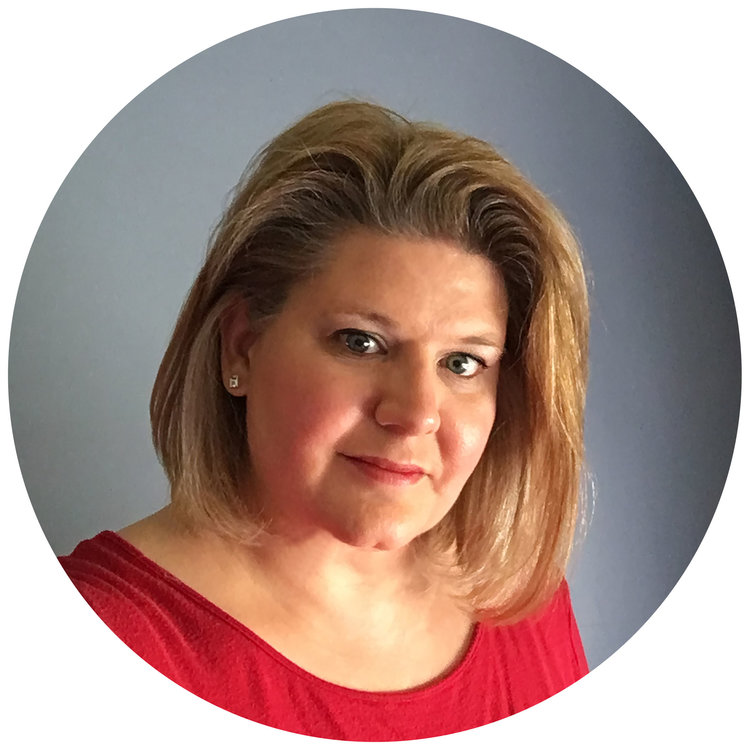 Amy is a professional freelance technical illustrator with 25 years of experience in graphic arts. Amy began using colored pencils in 1985 and she started with DeSign markers in 1989. Colored pencils with a base of either marker or watercolor is her preferred process for portraiture and scientific illustration. She has a special passion for teaching crafters and shy artists to stretch their boundaries by adding established fine art techniques to their coloring projects.
Join Amy for fun and highly informative lessons which will not only change the way you color but the way you see color in the world around you.
Frequently Asked Questions
Is this a coloring class? Will there be video instruction?
No, this is not a class. The Underpainters is an advanced, challenge level feedback and support community. Monthly images (digital stamps) will be issued along with helpful learning aids but there will be no tutorials or step by step demonstrations. It's up to you to determine your approach to the project and choose your own supply list. Livestream sessions area focused on small areas and specific questions rather than guiding you through the entire process.
What skill level do I need for this group? Is there a pre-requisite class?
We work independently in this challenge community, therefore you need to be at least an upper intermediate to advanced level colorer who is very comfortable with your supplies. Please note that we do not teach you to use markers, pencils, or watercolor in this group. We recommend taking Marker Painting Foundations or Colored Pencil Plus, depending upon which mediums you want to focus upon. These courses will give you the skills necessary to work at the required level. Then we recommend taking Box of Colors to ensure that you're familiar with project planning, independent color selection, and reading surface landscaping.
How do I participate? Is a membership required?
You must have a paid membership to download project materials and to access the private forum. Members download the monthly challenge image, choose a similar image, or draw their own image within the monthly guidelines. Follow the learning aid packet closely or branch off into your own color palette, medium, or technique. Then upload .JPG images of your project to The Underpainters dedicated forum for help, feedback, and support from Amy, the Vanilla Team, and community members.
What is included in the monthly challenge materials?
One original line drawing from Amy Shulke of Vanilla Arts Co in your choice of PDF, PNG, or JPG digital stamps. Assorted PDF guides may include color suggestions, technique suggestions, and WIP photos. Monthly livestream sessions focus on questions from the community and usually cover several ways to solve an issue. Community discussions and feedback are participant generated, the discussion can lead anywhere.
Can I participate without joining the forum? Is this a Facebook group?
All communications must take place on the dedicated private forum. We do not accept email images and will not offer email feedback. The forum is a private group, exclusive to paid Underpainters members. It is hosted by Vanilla Arts Co and housed on the Mighty Network platform. We do not use Facebook for this group.
How long do I get access to the challenge materials? Can I keep them?
Challenge materials are issued on the first day of each month and are available to paid members for personal download until the last day of the month. It is your responsibility to download the materials while they are available. Sorry, we can not email missed items after the challenge has expired. Digital stamps will move to the Vanilla Kit Shop after the challenge has ended, you may purchase previous months or missed items there. You may keep the digital downloads for personal use. You may not share materials with friends or family. Your access to new challenge materials ends when your paid membership expires.
What if I can't keep up with the challenges?
Each challenge runs for two months and involves the main challenge image plus a second smaller image (an optional project issued at the start of even numbered months). Download all of the digital stamps and printables as they are released but other than that, you can work at your own pace. If you're working behind schedule, use the archives to view the livestreams you've missed. As long as you've downloaded the printables on time, there's really no issue with working weeks or months behind the group. As for discussion and project feedback, understand that the Vanilla Team will always keep their primary focus on the current challenge. You may upload old projects to the forum for peer-to-peer discussion but Amy can only offer feedback and troubleshooting advice on the current month's projects.
What mediums can I use?
Amy has a BFA in Illustration and is proficient in a wide variety of drawing and painting mediums. She can provide assistance but absolutely will not provide the intensive feedback necessary to teach you a new medium you've never tried before. Many of our members use Copic Markers, colored pencils (several brands), watercolor and water-soluble pencils/crayons. Mediums like charcoal or pastel may be used but we can't guarantee the membership has experience with these mediums. Acrylic and oil paints are not recommended. In all cases, most of the feedback you receive will not be specific to the medium but instead will address your use of color palette and techniques like underpainting, Push/Pull, and color sculpting. Your success at capturing accurate color, form, texture, or shape is what the group will focus on.
Will I get feedback on my project directly from Amy?
This is a self-directed group with guidance from the Vanilla Team. The more you support other members, the more quality feedback you can expect. We can not guarantee feedback from Amy on every project you submit. She is active in the community, monitors content, and will offer guidance when possible but her primary focus will be on generating new content and steering the community into areas where the most help is needed.
What if I enroll but find that I'm not happy with the group?
We encourage you to start with a one-month membership to make this decision before you purchase a longer membership. If you're unhappy with the one month version, please contact us within 14 days for a refund minus processing fees— after that, no refund is possible. No exceptions.
How are subscriptions and payments handled?
We use the Teachable platform to deliver downloadable content and manage your subscription. One month subscriptions are available as a trial run or during times of the year when you know you may be too busy for a full subscription. WARNING: The one month subscription auto-renews each month. To take advantage of the best price, you must unsubscribe from the monthly option and subscribe to the 6 or 12 month option. We can not do this for you. Use your MyTeachable account to make subscription changes. 6 and 12 month subscriptions are available for longer terms and provide the best rate. These subscriptions DO NOT AUTOMATICALLY RENEW but we will send you a reminder email when your subscription is almost at an end. Teachable uses Stripe to process Visa, Mastercard, American Express, and Discover payments. PayPal is also an option and runs through the PayPal checkout system. Several major currencies are accepted but prices are listed in USD. VAT is automatically charged where applicable.
How do I cancel my subscription?
Please use the MyTeachable area to self-unsubscribe. For security purposes, we can not access your MyTeachable account and thus, we can not change your subscription for you. Sorry, we do not pro-rate membership refunds.
Course Curriculum
General Supply Info
Available in days
days after you enroll
Sneak Peek
Available in days
days after you enroll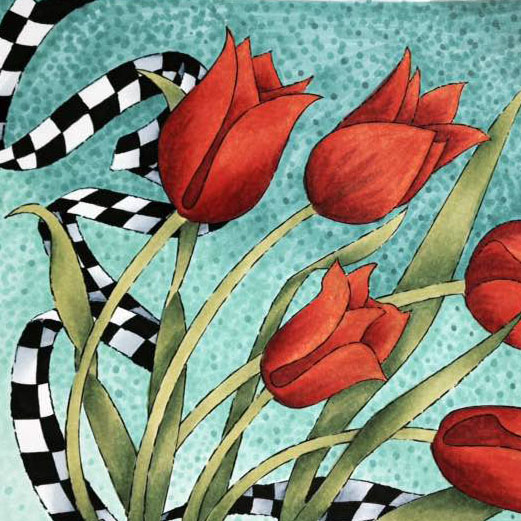 "It's the OMG moments. That's why Amy's classes rock. She explains things that you've maybe noticed before but never thought much about. I love it!"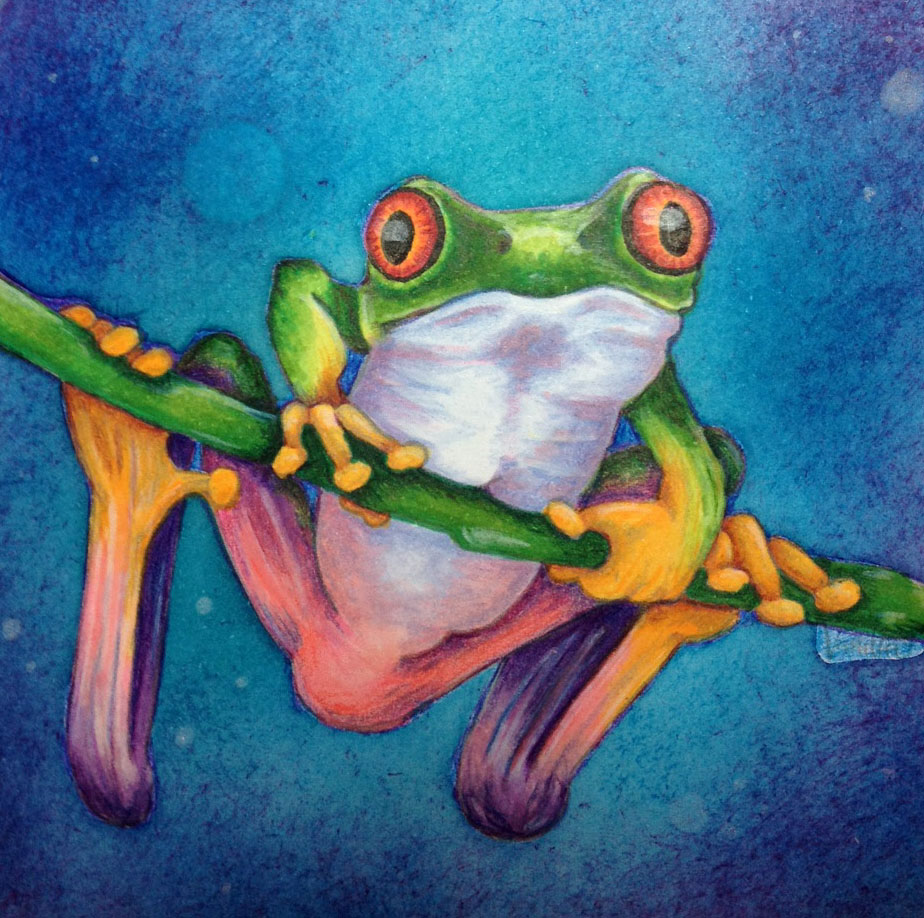 "At 62 years of age I have no illusions about becoming a great artist but. I am so appreciative of the change in my perception since taking classes with Amy at Vanilla Arts Co. Now I see the play of colors, the motion and the grace... It's a great way to view the world around me."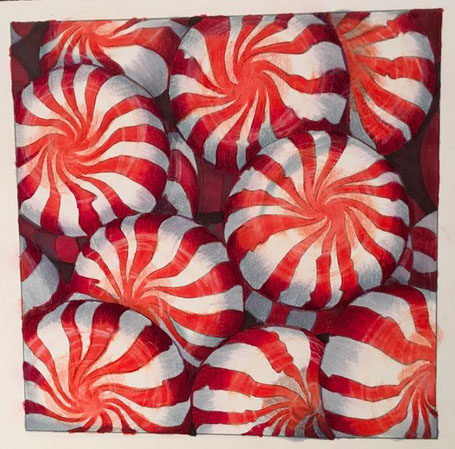 "I just love the things I'm learning and can't wait to start the next project. Your images are challenging for me and I like that. I'll never look at another image and how to color it the same again!"